KEEP - SMOKE - AWAY CAMPAIGN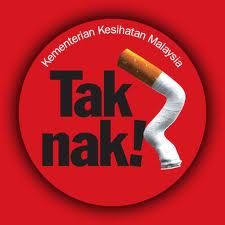 Dear smokers,
Please get a plastic bag for yourself whenever you want start smoking. So you can enjoy the
smoke 100% by YOURSELF, I dont want any percent of it. And some of my friends, too.



Regards,


A Person Who Don't-like-smoking.
p/s : dan-dan abangku sentap.mana tak nye!nak masuk jamban tak sah kalo x berasap dalam toilet.tiap kali lepas makan pun cuci mulut dengan rokok...driving pon merokok..bersepah abu rokok dalam keta!aih x larat dah berbuih mulut nasihat benda yang sama tapi gagal
!!